Ftarri / Ftarri Festival 2015
Yuen Chee Wai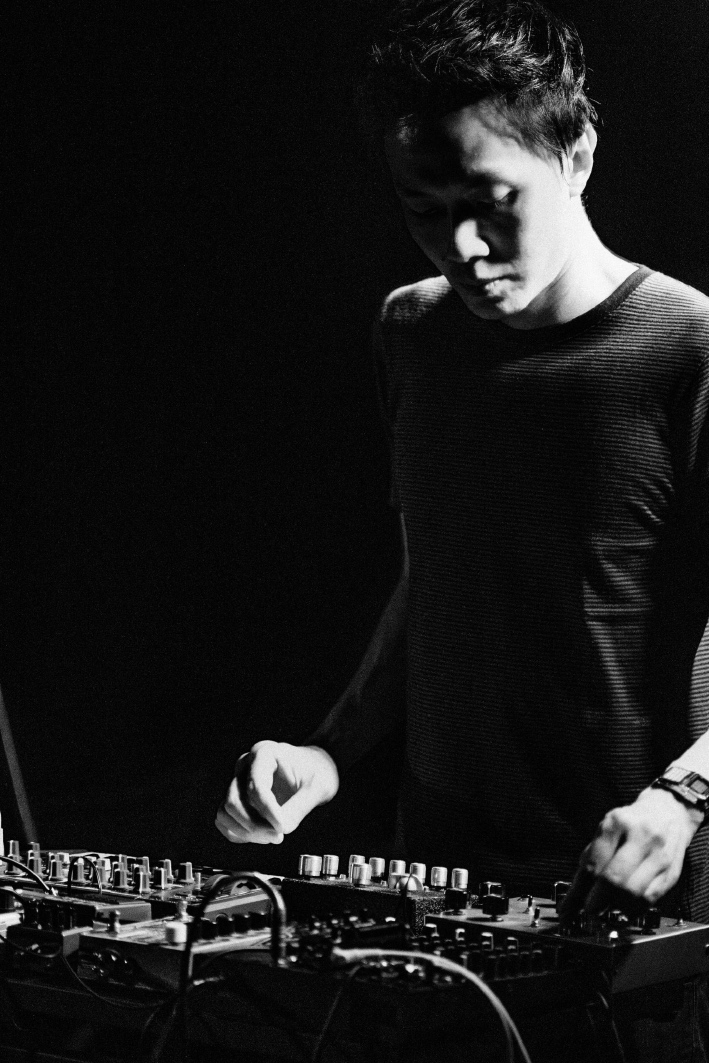 Photo © Teoh Eng Hooi
A multidisciplinary and intertextual approach to music-making is the foundational ethos upon which Singapore-based artist, musician and experimental sound composer Yuen Chee Wai has established his prolific and internationally recognised portfolio.

His improvisational sound work encompasses the musical idioms of drone, ambient, noise and field recordings, and the use of a spectrum of electronic analog instruments. His conceptualisations and collaborations, which span the realms of visual art, dance and film, explore relationships between sound, image and word. Often inspired by ideas drawn from philosophical and literary texts, and by perspectives glimpsed through the filmic eye and photographic lens, Yuen's stylistic oeuvre is marked by reflections on memory and loss, invisibility and indeterminacy.

In 2008, Yuen came together with fellow artists Otomo Yoshihide (Japan), Ryu Hanki (Korea) and Yan Jun (China) to form FEN (Far East Network), an experimental and improvisational music quartet focused on cross-disciplinary collaborations within the Asian region. Following a welcomed debut at the Mimi Festival (Marseilles), FEN has presented widely in both Europe and Asia.

In 2014, Yuen took on the role of Curator for the Asian Meeting Festival helmed by Otomo Yoshihide and held annually in Japan. He continues to be instrumental in engendering new collaborations between musicians from South East Asia and around the globe based on their musical affinities. In fostering the cross-pollination of ideas and influences, and the development of new affiliations, Yuen has contributed towards a more vibrant and heterogeneous landscape of experimental music practices in Asia.

Yuen is also a key member of the esteemed avant/experimental rock band The Observatory (Singapore), with whom he plays guitar, synth and electronics. With six album releases to date, including the most recent Oscilla (2015), The Observatory has performed and toured worldwide. As an independent ensemble, The Observatory has conceived of vanguard initiatives such as the project Playfreely, which gives artists new creative avenues for performing and working together, in the spirit of venturing beyond more familiar musical territories.
---
Last updated: November 16, 2015
---