Ftarri / Hitorri
Chihei Hatakeyama
Too Much Sadness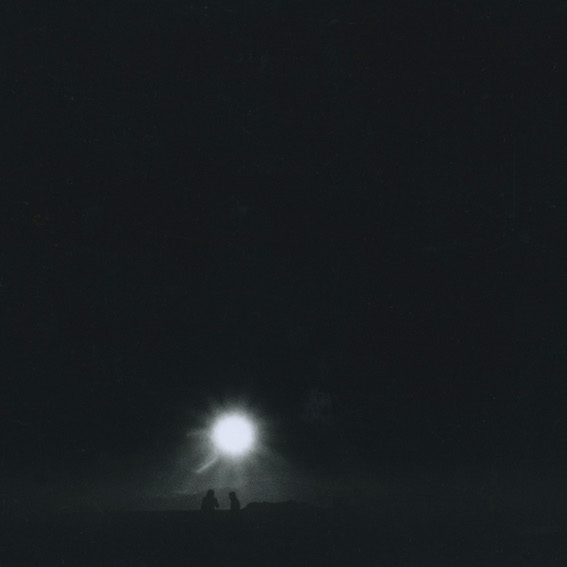 CD
hitorri-995
Limited edition of 500
Out on November 30, 2014
Purchase price in Japan: 1,500 yen (tax not included)
(For purchase outside of Japan, prices vary.)
---
Too Much Sadness (19:47)
In My Mind (4:14)
When I Discovered Sounds (17:39)

mp3 excerpt: track 1
mp3 excerpt: track 2
mp3 excerpt: track 3
All music by Chihei Hatakeyama
Recorded by Chihei Hatakeyama in Mitaka, March 2011 (1, 2) and May 2011 (3)
Mixed and mastered by Chihei Hatakeyama, 2011-2014
Includes liner notes by Chihei Hatakeyama in Japnaese and English (translation by Cathy Fishman)
---
Liner notes
Just as day-to-day memories grow dim, my awareness of "self" gradually fades when I'm playing music. At times I fall into a sort of illusion that my "self" exists in the sound.

The tracks on this album came about in that kind of state.

"Too Much Sadness" was recorded just after the March 11 earthquake. The Fukushima nuclear power plant was really exploding, and I was feeling hopeless.

On an impulse, I reached for a record.

At times like this I act quickly, and the next moment I was making samples, putting them on my computer and starting to play.

I'd bought the record over ten years before and it was coated with dust, so it crackled with static.

But the way it combined with the originally recorded noise was exquisite, and it occurred to me that the sound of the dust might actually be the sonic form of time.

Though the entire album is covered in shadow, I was thinking as I played that where there's shadow, there's always light.
---
This is the new CD by Chihei Hatakeyama, who has released recordings on numerous Japanese and non-Japanese labels and established a solid reputation as an ambient drone artist. Experiencing a sense of hopelessness after the earthquake and nuclear accident of March 11, 2011, he impulsively picked up a record, quickly sampled it, and in one sitting played and recorded the three pieces on this CD. Although permeated with sorrow, this powerful work is also informed by Hatakeyama's conviction that "Where there's shadow, there's always light."
Chihei Hatakeyama
Born in 1978. In addition to solo ambient drone performances using digital and analog equipment, he is active in projects including the electronic music unit Opitope with Tomoyoshi Date, Luis Nanook with Tsutomu Satachi, and the dub rock band All the Frogs Are Our Week End. He is also a sound engineer who has recorded and mastered numerous albums.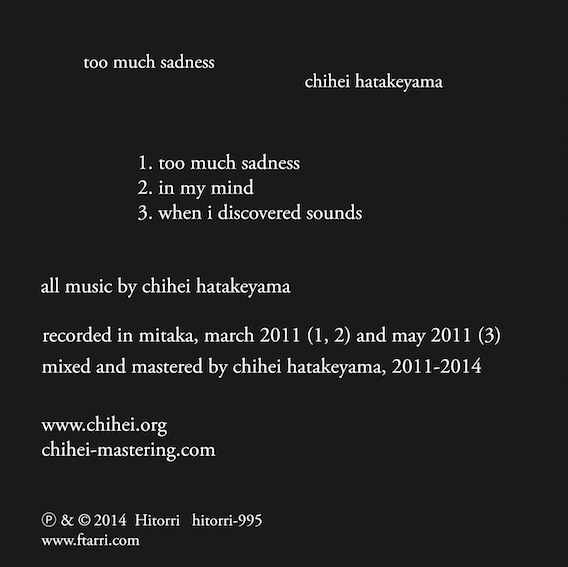 ---
Last updated: November 30, 2014
---