Ftarri / Improvised Music from Japan
Ami Yoshida
Tiger Thrush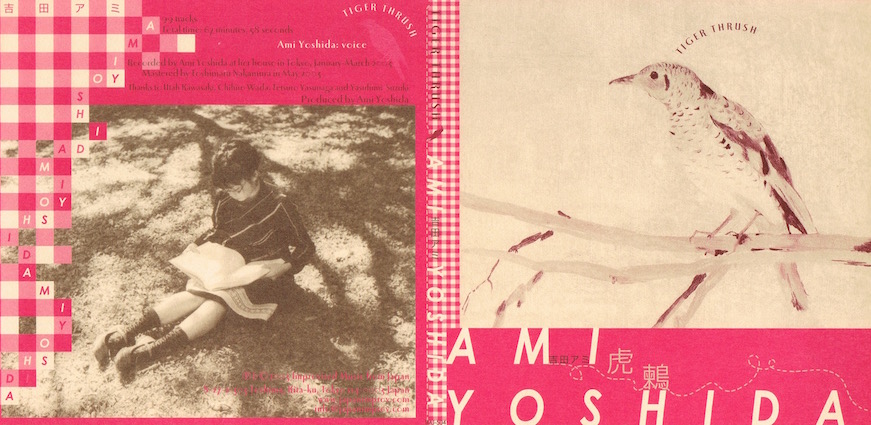 CD
Improvised Music from Japan, IMJ-504
Released in July 2003
SOLD OUT!
Recorded by Ami Yoshida at her house in Tokyo, January-March 2003
Packaged in a cardboard jacket
Produced by Ami Yoshida
99 tracks (total time: 67 minutes, 58 seconds)
Ami Yoshida: voice, computer
---
The long-awaited solo album of amazing "howling voice" performer Ami Yoshida. It's hard to believe Yoshida's sounds, with their myriad nuances, are those of a human voice--they could easily be mistaken for minute digital noises. From the end of the 1990s to the early 2000s, this artist's work--including projects with Otomo Yoshihide (guitar, turntable) and the duos Cosmos, with Sachiko M (sinewaves), and Astro Twin, with Utah Kawasaki (analog synthesizer)--garnered considerable attention on the improvised music scene both inside and outside Japan. Her 1997 release Spiritual Voice was a collaboration with the CD's producer, tamaru (bass guitar, effects), so this is essentially Yoshida's first solo album. In June 2003, the album Astro Twin/Cosmos (released in 2002), featuring her duo work with Sachiko M and Kawasaki, took the top prize in the Digital Musics Division at the annual Ars Electronica festival in Linz, Austria.

Consisting of 99 tracks (total time, 67:58) recorded by Ami Yoshida between January and March 2002, Tiger Thrush is a compendium of her extraordinary vocal powers. In her own words, it's "like a pictorial dictionary, arranged by category, of the sounds [she is] currently able to produce."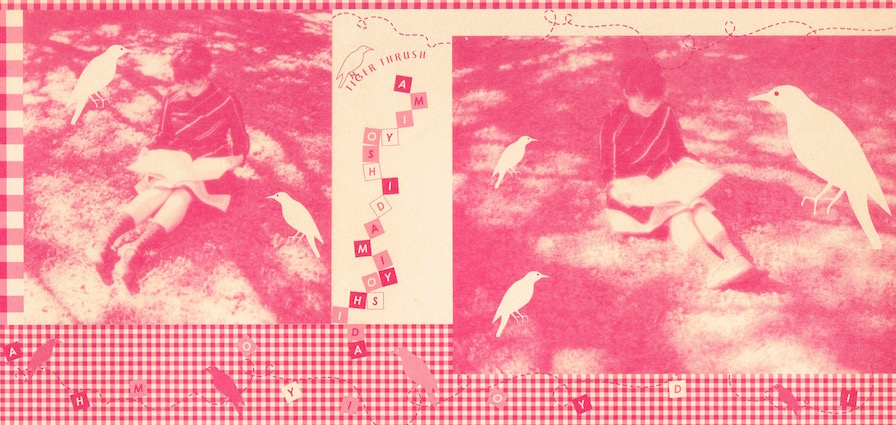 ---
Last updated: July 20, 2003
---