Ftarri / Improvised Music from Japan
IMPROVISED MUSIC from JAPAN
10-CD boxed set
SOLD OUT!!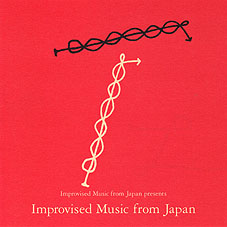 Release date: December 25, 2001
Includes 80-page booklet (in English and Japanese) with profiles of and comments by the 31 individual artists and 3 duos featured
Packaged in 5 cardboard 2-CD jackets
Natural paulownia wood box
Each set numbered
Limited edition - 800 sets produced: 500 sets (numbers 1 to 500) for sale through online mail order and local distribution; the remaining 300 (numbers 501 to 800) to go to participating musicians, etc.
All of the material is new or previously unissued.
Below is a list of the featured artists.
Tetuzi Akiyama
Big Picture
Haco
Shoji Hano
Junji Hirose
Ryoji Hojito
Yoshimitsu Ichiraku
Kazuo Imai
Incapacitants
Atsuhiro Ito
Utah Kawasaki
Kyoko Kuroda

Brett Larner
Sachiko M
Toshimaru Nakamura
Takehito Nakazato
Mitsuru Nasuno
Masahiko Okura
Aki Onda
Yasuhiro Otani
Yoshihide Otomo
Tetsu Saitoh
Michihiro Sato

Skist
Taku Sugimoto
Tamaru
Yumiko Tanaka
Tsuguto Tsunoda
Kazuhisa Uchihashi
Michiyo Yagi
Seiichi Yamamoto
Tetsuro Yasunaga
Ami Yoshida
Yasuhiro Yoshigaki
---
Last updated: April 24, 2020
---